i love the weekends because usually mummy and/or daddy take me out for a morning walk.
it was toasty warm last saturday when me and mum went out for a stroll.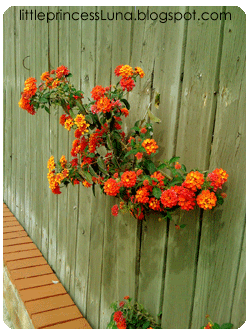 we passed by these pretty bright little flowers and mum being MUM got a fancy idea:
i don't like this pictutre of me because i look sleepy (told ya it was sunny)--but my mum and dad think it's "cute".
parents....
♥luna