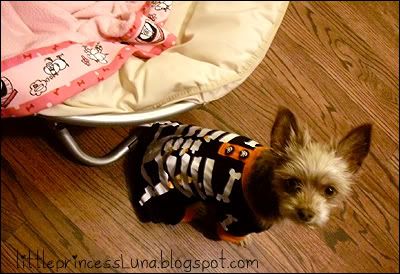 me!? no, not me--my MUM!!
i can't believe she hasn't been doing much of anything as of late. i'm going to have to have SERIOUS talk w/ her regarding her lazy ways.
lots of furends asked me what i did during this time off. really want to know?? ok, here goes: NOTHING.
it was far too hot for pictures/outings and the heat made us all super sluggish and not very creative--especially mum. but the weather is starting to cool down, so i am sure mum is gonna start pulling the camera out everytime i sleep, walk, drink, poop, sit and sneeze.
warning: expect more pictures of moi.

PS. my birthday is coming up and mum wants to celebrate halloween style. just a heads up everyfurry! *wink*
details will be announced soon.