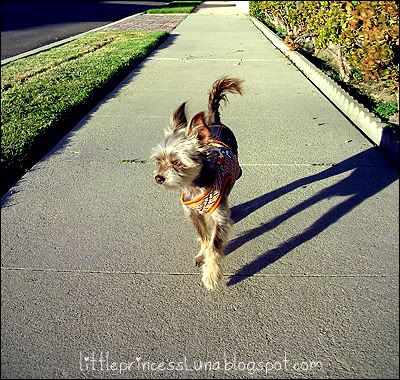 it's not super hot anymore and mum finally took me out for an afternoon stroll!
here i am pretending i am on the cat walk. what do you think? model material??
i already received a picture for my "birthday/month howl-o-ween pawty" and i can't wait to see many more cute pictures of my furends!!

ps. btw, if you are attending my pawty, you kinda have to send me a pressie: i am a size XS or S, measure up to 12" (shoulders to bum) and i weigh 6 lbs. and my favorite colour is pink--heehee. *wink*
LUNA MUM: naughty little princess!! pressies are OPTIONAL!!