poppa called mr. doctors office yesterday and was told that the poopie tests came out negative. sid has no parasites but is somehow losing weight all of a sudden....now sid has to go back to get some blood drawn. poppa and mum are REALLY worried now and are hoping for the best. as much as he is a bully to me, i still love him and don't want anything bad to happen to him!!
~*~
this is a little late, but i HAVE to share!
remember that howl-o-ween pawty at petsmart where i won 1st place?
TADA! here are the pictures: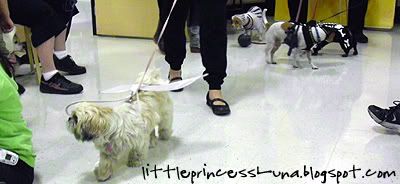 (mrs. fairy and a few others [see below].)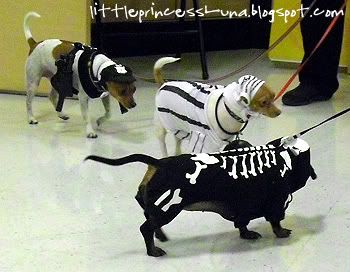 (mr. police officer, mr. felon and mrs. skeleton.)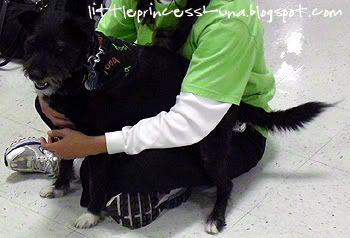 (mr. boo scarf.)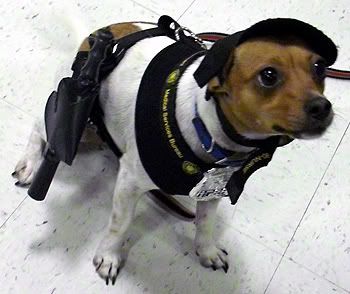 (mr. police officer--he sniffed my butt a few times and i ran into mums arms.)
(miss golfer.)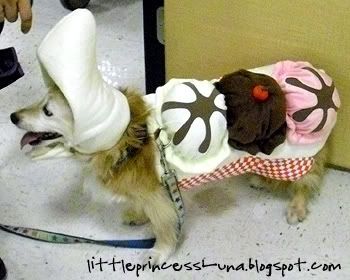 (miss banana split. she was mum's favorite--Hey! I Am Mum's Favorite!!)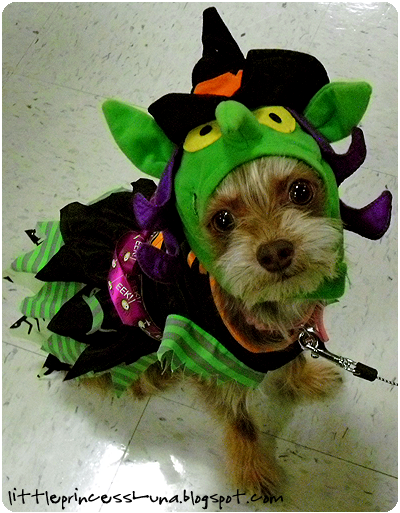 (
click for larger version
)
(and then there was little ol' me dressed up as a fuzzy witch--cute one, might i add. *wink*)