are those for little ol' me??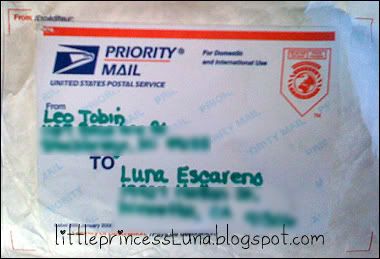 mummy--look! this one is from Leo!!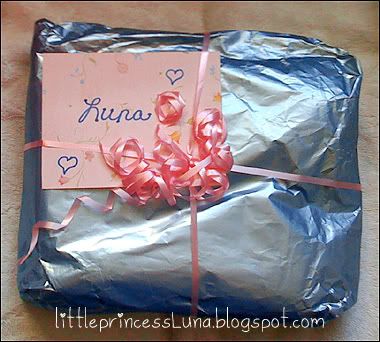 i wonder what he sent me??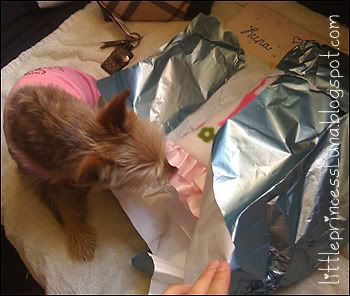 help me a little mum--i bet i will love it!!
my fluff ball sent me a super adorable blankie, a card, his hunky picture and a little black box! my little chi heart was beating 1000+ little beats per second as my mum read his sweet card to me.
what could possibly be in that little black box with the "fine sterling silver jewelry" print??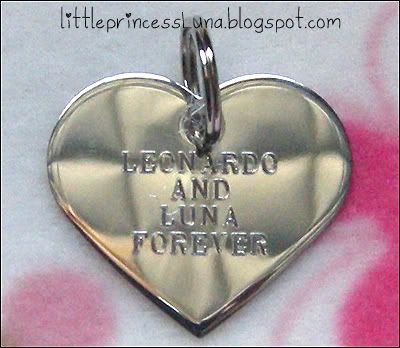 LEO! you didn't!! i am on cloud 9--how super romantic!!!!
i can't wait to wear a new pretty collar with this beautimous piece of jewelry after i visit the groomer lady this weekend.
oh, Leo you know how to make a girl feel so very special!! ♥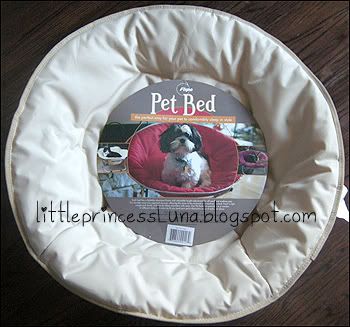 (here is my mum's gift--a brand new bed! thankies mummy!)
Leo, i ♥♥♥♥ you with all my little heart!!
p.s. luna's mum here! please excuse the alien eyes on my little luna!