it's that pawsome day everyfurry (or at least daddi) loves--friday! what is a friday anyway?? is it a day when people would eat fries?? and because of that they started calling it friday?? well, the most important things is that today is my "what's hot & what's not" post: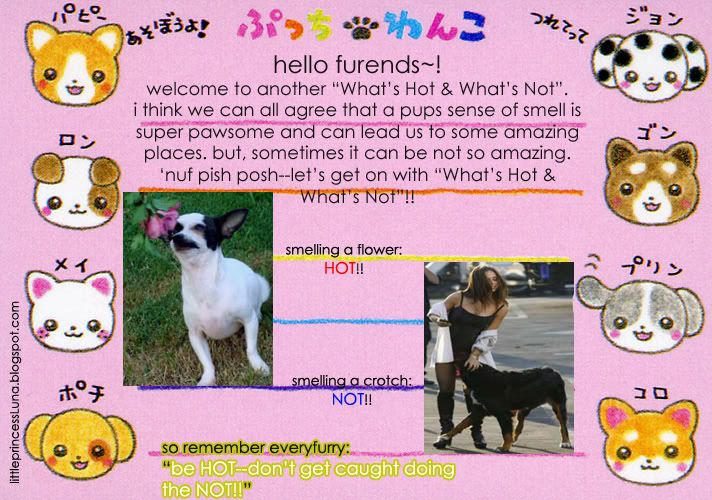 (please click to see larger version!)
in other exciting news, i got an award! it's from milly and shelby over at the milshelb.life:
thank you so very very muches ladies!! i didn't know you two likes me so much!! :)
talk about a pawsome friday (and without fries)!!
♥luna
p.s.