today mum and i went out for a stroll. we passed by a neighbors home and i saw a familiar face:
her name is "chumpaw" and she is a shiba inu.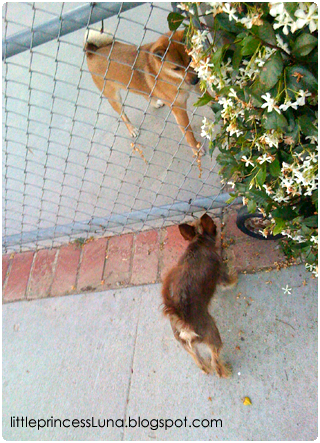 doesn't she have an interesting name? mum and i are not sure what her name means, but it sure does sound like fun. we sniffed each other and ran together back and forth (sorry no video or good pictures.).
then, she got a little too happy and tried to sneak out: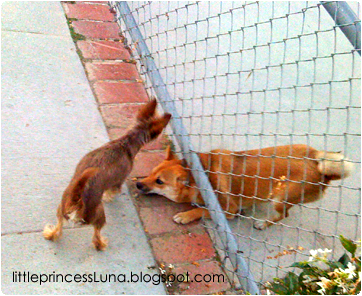 i finally had to say "bye bye" and we continued our stroll through the neighborhood. she was a little sad to see us go, but we will most likely see her again tomorrow during our walk.
does anyfurry else have furends that they visit when they go on walks??
p.s. i will ask mum to take a video of our stroll someday. :)