now i am not one to mind sharing--well, sort of--but this is just crossing the line: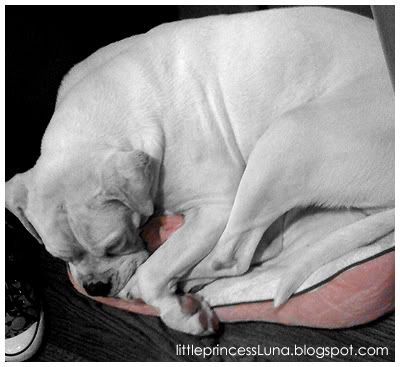 coco! that is MY little bed and you're going to smash up it's fluffiness!
geez....she has her own jumbo bed. why does she always take mine?!
i guess i'll let it slide this time because you're still getting better.