as everyfurry knows--i love fashion!
i am sure that there are a lot of girl pups out there that would love some barkvice (remember you can pee-mail me with any questions!) as far as what's chic, so mum and i will start to randomly do "little princess Luna's Fashion 101" posts.
today will be our first and we hope everyfurry enjoys: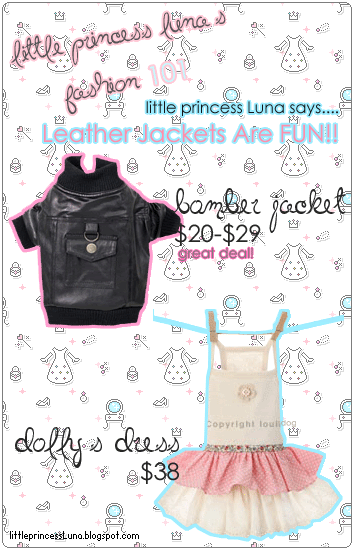 isn't that just cute!? if mum can do it with her hooman clothes--than so can i!!
so, when you mix these two together (or some pieces similair) you get:
C'est très à la mode, non?