yesterday i was very upset at my mum because she went out and left me behind. boy oh boy was i ever mad--until i saw these goodies that she brought home for me: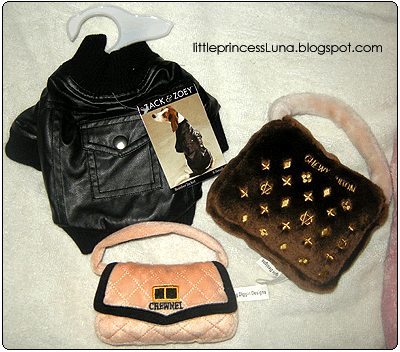 bowow! a bomber jacket, chewnel bag and chewy vuton bag!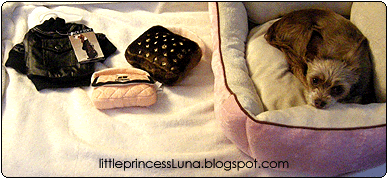 recieving awards is so pawsome--isn't it? (we hope to get more in the future!!) that being said, mum and i came up with our very own "little princess Luna's PAWSOME Award!" last night. we would love to present our first winner for the "Pawsome Award"!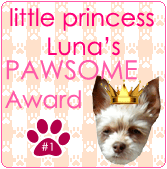 my super sweet wiggle butt MAGGIE MAE!!
congrats you sweetest boxer of them alls!! ♥
who will be the next "weiner"??