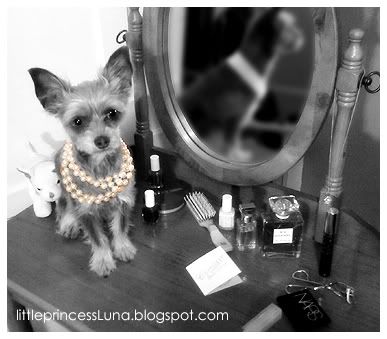 i am practicing my beauty techniques, that way i am more than ready when i go out on a date with Leo. i love mums pearls and chanel no. 5--tres chic!!
what do you think? a little more mascara? blush??
hummmm--i am afraid to admit that i'll be needing to visit the groomer lady soon....getting a little too furry. i think mum wants to try a new cut on me. i hope it's not all bizarre....i don't want to look silly!!
remember ladies, "

A girl should be two things: classy and fabulous!" :)