"hey! what is that? is that, WATER!?"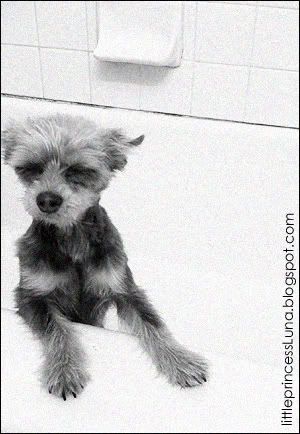 (mum bathed me because i spent the whole day outside and got all dusty and stinky.)
oh mummy, i could never stay mad at you. even though you do things i hate, like bathe me often and leave me home every now and then, i will love you always.
happy (late, but better than never) mumsy day!
ps. we promise to get to everyone's blogs through out the day--and we LOVE all your comments!