i couldn't ask dad last night about having a boyfurend!
so mummy asked for me and after a heated debate, dad said, "ok."
i was so happy--i jumped and twirled and played with all of my stuffy's!!
so, here he is everyfurry--my big, fluff ball, love bug, newfie boyfurend, Leonardo: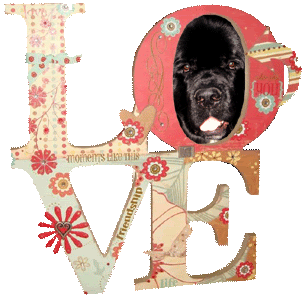 just looking at his cute face makes me go ga-ga!
i'll give everyfurry more info on him soon. *wink*