(please click to see larger version!)
hehehe--how did everyfurry like this fridays edition of "what's hot & what's not"??
now do not get me wrong, i like kitty cats! but, i couldn't help myself when i saw that picture of the pup sitting on mr. cat(it looks like something Puddie Poo would do)!!
well, today the sun is shinning and mum gave me a pawesome treat:
i was lounging around with mr. jiggles when mum said something like, "princess, want some eye cream?" in a high pitched voice. i perked up with my big "minnie mouse" ears and got all excited because even though i have no idea what she said--it sounded like fun! i followed her to the kitchen and she took out all this yummy food with my heart bowl: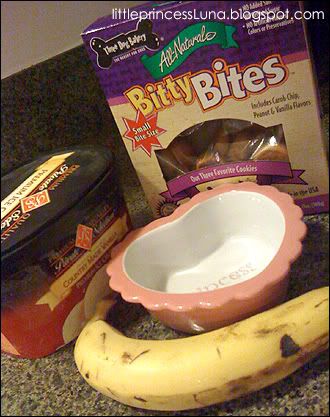 now i was super excited! usually, mum does not allow me to be on the big table or big chairs, but today she let me sit on dads big chair:
what could mummy be up to!? and then--this happened: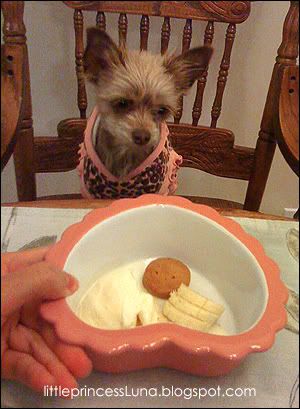 "OMD--MUMMY YOU DIDN'T!!" i thought i was dreaming....
and i looked down and that delicious bowl of dessert was still there! i looked up at my mum and she told me to go ahead:
it was the most nummiest treat ever!! :)
some minutes after--i fell fast asleep.
i was happy and my belly was full!
p.s. tomorrow, Leonardo and i will go on our first date!!