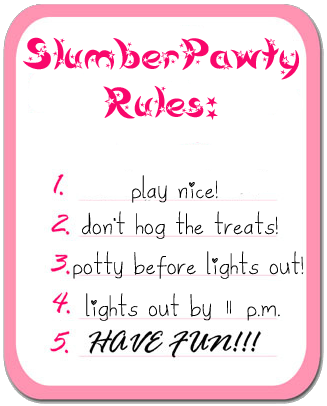 hi everyfurry! i am so excited for my slumber pawty tonight!!
mum will be posting everyfurry's pictures later in the day since it is more of a night event, so, if you want to come you still have a chance to pee-mail me your sleepy time pictures. no pjs required and you can bring snacks if you want.
do you see the rules? isn't that LAME?? mum says she is very sure you all are furry angles *cough*maybeexceptpuddles*cough* but just in case, please follow the rules and blah blah....
♥luna
ps. remember to check back later on tonight for the pictures furends!!