i just got some pressies from mum! (she snuck out to petsmart while i was helping dad in the backyard cleaning the pool and cutting the grass--but i forgive her.)
check it out! she got me a bigger toybox because my stuffy/toy collection is growing and it is too big for my small louisdog toy basket: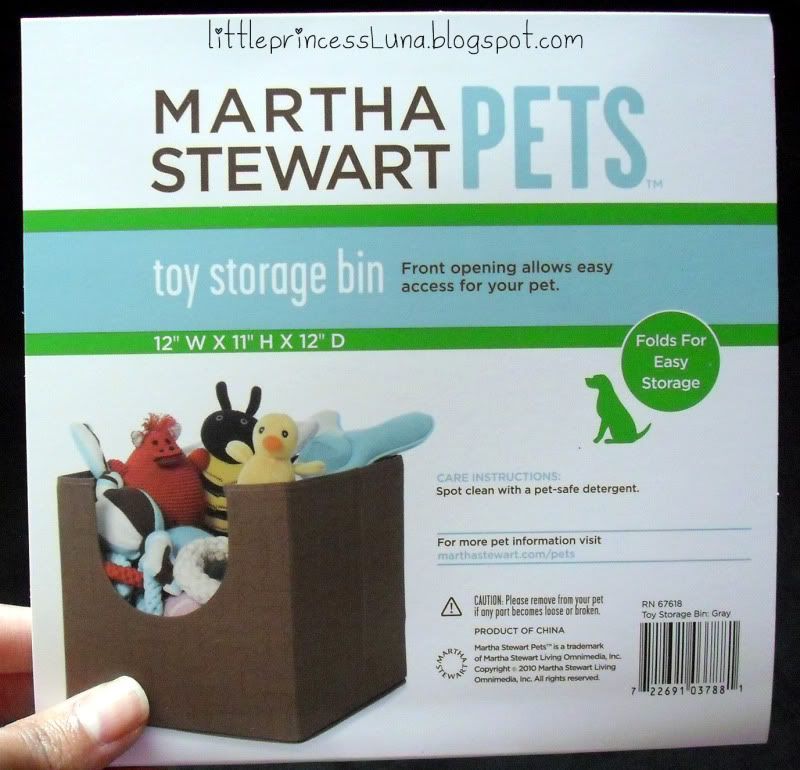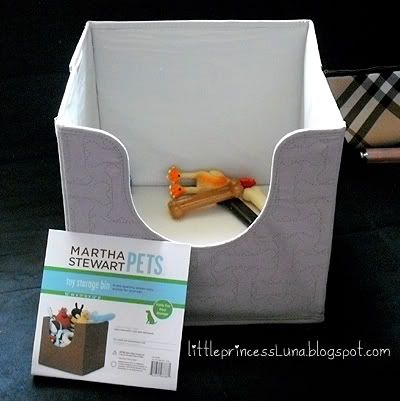 and guess what else she got me?
a BOBO stuffy in pink!!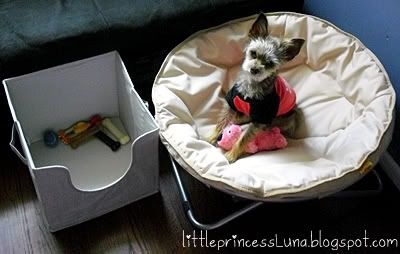 i am so happy--thank you mummy!!

note from ms. j:

hi furends! as you might have noticed, little mamas luna is preeeetty hairy as of late. she will be seeing the groomer lady soon. VERY SOON. please excuse her extra fluffiness.