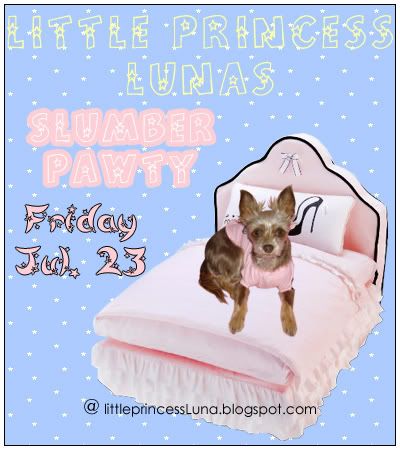 here are the simple rules:
#1. have your pawrents snap a picture of you on your bed (pjs are NOT mandatory).
pretty simple right? thought so. *wink*
i will post up everyfurrys pictures on July 23rd (most likely in the evening) and we will pawty the night away! :)
ps. boy oh boy, aren't i in a pawty mood??
& 6 more entries until the big "100th Post Celebration"!