last night mum caught me red handed!
i found a string cheese stick in the kitchen and snuck it into my bed. i thought i was clever hiding it under my bed sheet--but nope! mum found it right away (and here i thought i had a better nose!) and she was not happy. i had to sit in the "time out corner".
i told mum i wouldn't do it again, flashed my puppy eyes at her and she forgave me.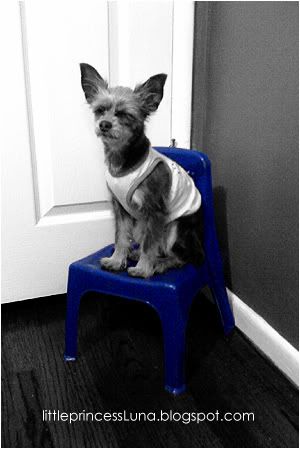 i'm just too smooth--hehe.
p.s. did you notice me winking at you?