today i laid around all day....
i didn't eat much or play....
i also learned a new word (or two?): unrequited love.
remember that crush? i talked to my mum about him and showed her his blog.
then she smiled and told me that i should not hope for anything more than friendship with this certain pup pal because he already has a girlfurend.
boy did that break my little heart!
i can't believe it! my first puppy love had to end like this....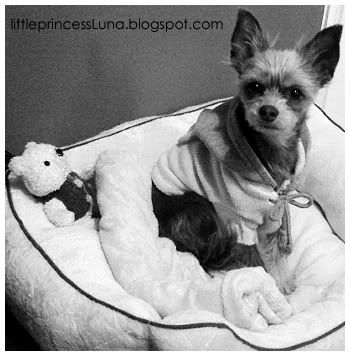 mum says that i shouldn't worry because surely somefurry out there is meant for me.
O Romeo, Romeo, wherefore art thou Romeo??