so, mummy took a very nice picture of me yesterday afternoon and posted it for all my friends to see.
mum has "butter fingers" though and accidentally deleted it this afternoon!
so i asked her to post it again for everyone who missed it: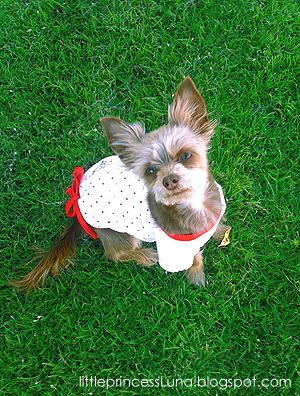 ahhhh--nothing like cool, soft, green grass on sunny days out.
mum took a few more snap shots of me with this polka dot blouse, but will save them and post them on "wordless" days. :)
i hope you have a great day!