after a busy, warm, sunny saturday--mum and dad decided today (sunday) would be a lazy/clean up day. plus it was cloudy, rainy and chilly.
dad cleaned the fish tank while mum tidied up the bedroom and i watched over her carefully--sort of: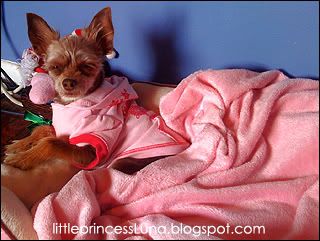 when mum noticed how sleepy i was getting, she took matters into her hands and tucked me into bed:
i watched her some more and....